Play at Work is a podcast in which Level Designer Tristan Hantschel interviews various developers from all fields of the game industry. The episodes cover topics like internships, networking, events, awards, everyday life during development, and of course making and playing games.
The podcast is currently only available in German.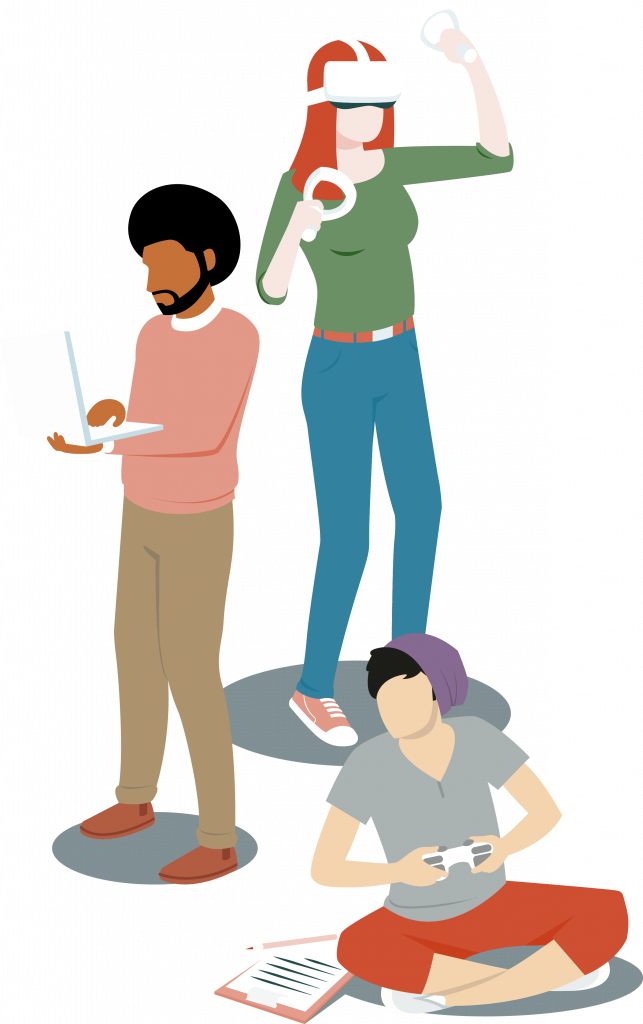 In the ten episodes of the first season of "Play at Work" developers from big studios like KING Art, Frontier Developments, and Limbic Entertainment as well as founders and independent developers like Happy Broccoli Games or Spellgarden Games talk about their everyday challenges, struggles, and achievements. – Listen to the first episode here.
Deutscher Entwicklerpreis Special
In the episodes of the "Deutscher Entwicklerpreis"-Special, Tristan interviewed the winners in the different categories of the German Developer Award 2021 about their games, the significance of the award, and future projects. – Listen to the episodes here.
The second season of the podcast features guests from Studios like Wooga, Yager, and Paintbucket Games and covers 7 episodes so far. – Listen to the second season here.