About the Game
"MARLA: Masters of Malfunction" is an award-winning educational game that trains troubleshooting for mechanical, electrical, and hydraulic errors. Developed for use in vocational school lessons by trainees in metal and electrical engineering. Trainees learn how to maintain and repair an offshore wind turbine – directly in the classroom.
The research project was funded by the Federal Ministry of Education and Research and developed in cooperation with the TU Berlin, the Handwerkskammer Koblenz as well as the Handwerkskammer Osnabrück-Emsland-Grafschaft Bentheim.
Factsheet
Platform
Meta Quest
Genre
VR Educational Game
Release
2022
Studio
the Good Evil GmbH

Role and Responsibilities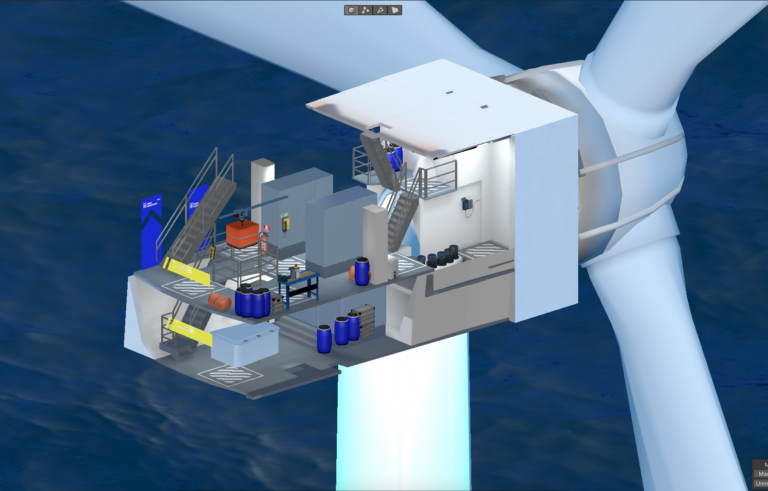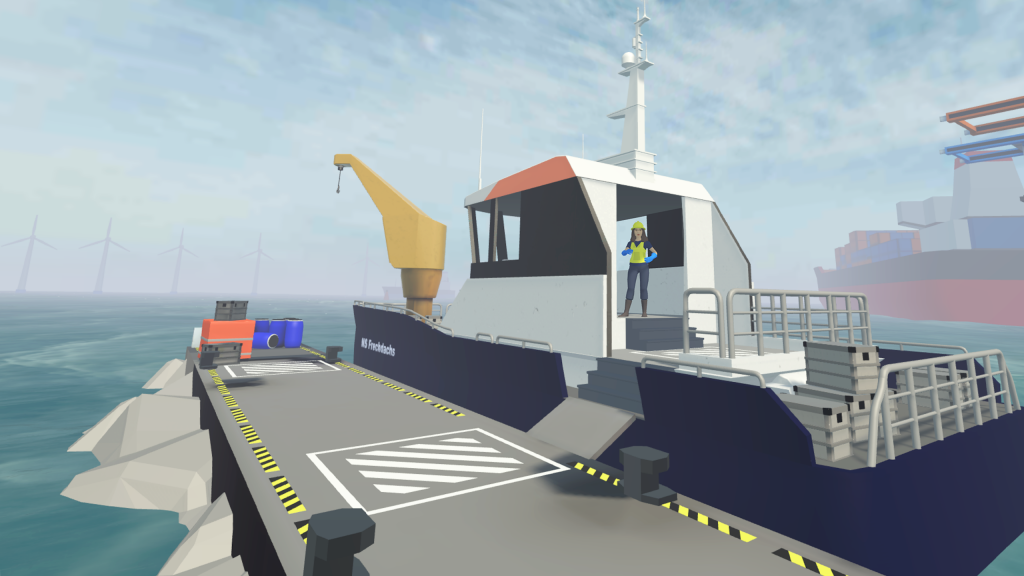 As the Level Designer of the project, I was responsible for bringing the interiors and exteriors of the offshore wind turbine into Virtual Reality. This includes balancing alterations to the model in favor of the player experience with the requirement to represent an environment that is as true to reality as possible. I worked closely with the art department and in constant exchange with our experts from the fields of psychology and didactics to create a consistent visual language and ensure the environments supports the learning goals.
Level Design considerations for VR serious games